FLORIDA MEDICAL MALPRACTICE BLOG
Appeals court finds that if an unstable patient falls while being escorted to receive medical treatment, it may or may not be medical malpractice.    The distinction between a medical malpractice case and a general personal injury case is very important because malpractice cases are subject to many more onerous procedural rules that must […]
---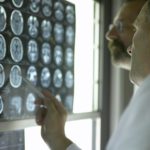 Under Florida law, a healthcare provider must exercise that level of care, skill, and treatment which is recognized as acceptable and appropriate by reasonably prudent similar healthcare providers under similar circumstances. In other words, the standard of care is often described as doing what a reasonably prudent doctor (or nurse, dentist, etc.) would […]
---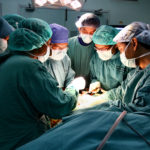 Florida Supreme Court Strikes Down A pregnant patient was having contractions but because she showed up a few minutes late for the appointment with her obstetrician, they turned her away without an examination and rescheduled her for another date.  Unfortunately, she delivered her stillborn son before the new appointment.  After she and her husband filed […]
---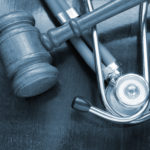 The Plaintiff, a woman in her seventies, had been on the anticoagulant drug Coumadin for years. This was due to a propensity for developing dangerous blood clots.  She had a heart condition known as "AFib," or atrial fibrillation. This means that her heart sometimes beat irregularly, and too fast, which can cause the heart […]
---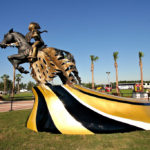 Congratulations to the University of Central Florida on obtaining state approval for building a new teaching hospital to go along with its new medical school.  We are fans of UCF and wish them great success with their medical school.  Unfortunately, there are two concerns that affect consumers that aren't being mentioned in most of the […]
---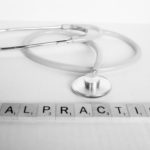 Medical Malpractice Payments Decline for the 15th Straight Year Insurance companies and doctors frequently complain that the rising cost of malpractice claims is a reason to place restrictions on malpractice law suits.   They claim there are too many law suits and claim a need to place caps on the amounts patients can recover for severe injuries because the costs of these awards are onerous, and […]
---
In a much anticipated decision, the Fourth DCA holds that statutory caps in medical malpractice cases imposed by §768.118, Fla. Stat. (2005) are unconstitutional in medical malpractice injury cases, even when there is only one plaintiff. The court found that the caps violate the equal protection provision of Art. I, §2, Fla. Const. The Florida […]
---
The 5th District Court of Appeal has ruled that trial judges have the discretion to limit the number of expert witnesses in medical malpractice trials. The Court receded from its earlier ruling in Lake v. Clark, 533 So.2d 797 (Fla. 5th DCA 1988), that a trial court may not limit expert witnesses in a malpractice […]
---
McMillen Law Firm is pleased to announce that senior trial attorney Scott R. McMillen has been reappointed to the Board of Directors of The Florida Justice Association effective June 2015. http://floridajusticeassociation.org
---
McMillen Law Firm is pleased to announce that senior trial attorney Scott R. McMillen gave a seminar presentation on using creativity in medical malpractice cases on June 11, 2015, at the annual convention of the Florida Justice Association. http://floridajusticeassociation.org.
---

ORLANDO
608 E. Central Blvd.
Orlando, Florida 32801
Local Phone: (407) 843-0126
Toll Free: 1-800-974-4929
info@mcmillenlaw.com

TAMPA
2202 North West Shore Blvd.
Suite 200
Tampa, Florida 33607
Local Phone: 813-639-7644
Toll Free: 1-800-974-4929

KISSIMMEE
1101 Miranda Lane
Suite 131
Kissimmee, FL 34741
Local Phone: 407-8430126
Toll Free: 1-800-974-4929

JACKSONVILLE
10151 Deerwood Park Blvd.
Bld. 200, Suite 250
Jacksonville, Florida 32256
Local Phone: 904-371-3518
Toll Free: 1-800-974-4929

FORT LAUDERDALE
2598 E. Sunrise Blvd.
2nd Floor
Fort Lauderale, Florida 33304
Local Phone: 754-206-1960
Toll Free: 800-974-4929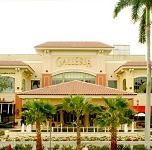 ATLANTA
1230 Peachtree Street, NE
19th Floor
Atlanta, GA 30309
Local Phone: 404-942-3800
Toll Free: 1-800-974-4929

FORT MYERS
9160 Forum Corporate Pkwy
Suite 350
Fort Myers Florida 33905
Local Phone: 239-908-6670
Toll Free: 800-974-4929

SAINT PETERSBURG
360 Central Ave.
8th Floor
Saint Petersburg, Florida 33701
Local Phone: 727-328-4077
Toll Free: 800-974-4929

TALLAHASSEE
113 S. Monroe St.
1st Floor
Tallahassee, Florida 32301
Local Phone: 813-639-7644
Toll Free: 800-974-4929

WEST PALM BEACH
777 S. Flagler Dr.
Suite 800 - West Tower
West Palm Beach, Florida 33401
Local Phone: 561-331-2680
Toll Free: 800-974-4929

We handle malpractice cases throughout Florida. While our firm started in Orlando and our main office is still there, in order to serve our statewide clients better we also maintain locations in several major cities to make it easier for us to handle cases statewide, and easier for you to consult with us for your case. In some geographic areas we may also associate with another local law firm to serve you better. Any such association would be at no additional attorney fees or expenses charged to you. By reading the information on this site you do not establish an attorney-client relationship with us. If you think you may have a valid case you should promptly retain us or another experienced medical malpractice firm to protect your rights.
Copyright 1997-2017 - McMillen Law Firm, A Professional Association