LOOK UP DOCTORS
This page will describe a few of the ways we look up information about doctors online. The links below will take you to websites controlled by others. We are not responsible for the content.
FLORIDA DOCTORS
We usually begin a Florida doctor search by using the following 3 Florida government websites, and in this order:
1) Look up a Florida medical license (will open in new window)
We start with this site to get the basic physician identifying information to be able to use the other sites properly. To search for a doctor here, you don't need to know the precise city or county for his office, or even the exact spelling of his first or middle name. Once we find the doctor here, this site gives us an exact name, address, and license number to help with other searches. When looking at the doctor's license information you will also see a direct link to look up the doctor on the next site on our list ( the Physician Profiles Site).
2) Look up a Florida doctor's online profile (physician profiles) (will open in new window)
This site offers several types of information about the physician, including board certifications, medical school attended, residency training, other states where licensed, community involvement, awards, committees, criminal convictions, and some discipline and malpractice information. Unfortunately, the information is supplied by the physicians themselves and the site warns you that none of the information is verified by the State of Florida, except supposedly the criminal background check. The absence of negative information about the physician on this site is not all that reassuring, but the presence of negative information may be useful. When you are looking at a physician's malpractice claims information on this site you will also see a link to the next site on our list (Paid Malpractice Claims).
3) Look up a Florida doctor's history of previously paid malpractice claims
This site, which is maintained on the Internet by the Florida Department of Financial Services (f/k/a Dept. of Insurance), offers information on the claims paid by malpractice insurance companies for doctors, hospitals, and even lawyers in Florida. Very few states offer this type of information to the public. You should do your search in the category of "all" counties because doctors do move around within the state, and watch out for variations of both physician and hospital names. Hospitals seem to change their names frequently, and we have seen physician data sometimes listed using the physician's middle name, and sometimes not. We usually run a search just using the last name. While this paid malpractice claim database often has very useful information, unfortunately there is much information we know it does NOT have, including:
Pending malpractice cases
Cases the physician may have won on a technicality like the statute of limitations
Claims from when the physician practiced in any other state
Claims paid by the physician himself rather than malpractice insurance
Disciplinary actions brought by the State of Florida
Disciplinary actions by hospitals against the physician
Paid claims which were inadvertently not reported by an insurance company (we have personal experience with these)
Claims against certain doctors when they were practicing at "teaching hospitals"
Don't forget to "Google" the Doctor
It is amazing how much you can learn about some people if you just search on their name in quotations.
We believe one or two paid malpractice claims over a long career may not tell you very much, at least if you don't know the details of the cases. If you have a friend who was in a car accident and it was his fault, that probably doesn't mean you would never ride in his car again. On the other hand, if he was in several accidents over a short period of time, you might decide not to ride with him. And you certainly wouldn't let your children get in his car. When a doctor has several malpractice claims it is worrisome, but with only one or two over a long period of time, the devil, as always, is in the details.

ORLANDO
608 E. Central Blvd.
Orlando, Florida 32801
Local Phone: (407) 843-0126
Toll Free: 1-800-974-4929
info@mcmillenlaw.com

TAMPA
2202 North West Shore Blvd.
Suite 200
Tampa, Florida 33607
Local Phone: 813-639-7644
Toll Free: 1-800-974-4929

KISSIMMEE
1101 Miranda Lane
Suite 131
Kissimmee, FL 34741
Local Phone: 407-8430126
Toll Free: 1-800-974-4929

JACKSONVILLE
10151 Deerwood Park Blvd.
Bld. 200, Suite 250
Jacksonville, Florida 32256
Local Phone: 904-371-3518
Toll Free: 1-800-974-4929

FORT LAUDERDALE
2598 E. Sunrise Blvd.
2nd Floor
Fort Lauderale, Florida 33304
Local Phone: 754-206-1960
Toll Free: 800-974-4929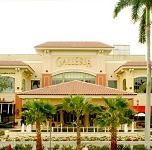 ATLANTA
1230 Peachtree Street, NE
19th Floor
Atlanta, GA 30309
Local Phone: 404-942-3800
Toll Free: 1-800-974-4929

FORT MYERS
9160 Forum Corporate Pkwy
Suite 350
Fort Myers Florida 33905
Local Phone: 239-908-6670
Toll Free: 800-974-4929

SAINT PETERSBURG
360 Central Ave.
8th Floor
Saint Petersburg, Florida 33701
Local Phone: 727-328-4077
Toll Free: 800-974-4929

TALLAHASSEE
113 S. Monroe St.
1st Floor
Tallahassee, Florida 32301
Local Phone: 813-639-7644
Toll Free: 800-974-4929

WEST PALM BEACH
777 S. Flagler Dr.
Suite 800 - West Tower
West Palm Beach, Florida 33401
Local Phone: 561-331-2680
Toll Free: 800-974-4929

We handle malpractice cases throughout Florida. While our firm started in Orlando and our main office is still there, in order to serve our statewide clients better we also maintain locations in several major cities to make it easier for us to handle cases statewide, and easier for you to consult with us for your case. In some geographic areas we may also associate with another local law firm to serve you better. Any such association would be at no additional attorney fees or expenses charged to you. By reading the information on this site you do not establish an attorney-client relationship with us. If you think you may have a valid case you should promptly retain us or another experienced medical malpractice firm to protect your rights.
Copyright 1997-2017 - McMillen Law Firm, A Professional Association