THE FLORIDA MEDICAL MALPRACTICE WEBSITE
Do you think you have a Florida malpractice case? Are you concerned about the treatment you received in a hospital, from a doctor, or another medical professional? Do You feel worse now than before you got treatment?
When you feel ill, break a bone, or have any medical issue you turn to professionals to help you get better and feel well again. When those professionals ignore obvious signs, fail to respond in a timely manner, or otherwise fail to adhere to the training they have received, medical malpractice occurs.
This medical malpractice site is intended to provide information to consumers and lawyers about Florida malpractice issues.
If you are a possible client looking for information about Florida malpractice issues, then reading through the section on "Malpractice Questions" is the best place to start. If you want to know if you have a good malpractice case, use the link "Do I Have a Good Case?" We will attempt to give you feedback about your possible claim at no charge and no obligation to you.  Our most popular section is "Look Up Doctors." From here you can find background information about your doctor.
If you are looking for a lawyer to handle your medical malpractice case, our firm handles cases throughout Florida on a "no recovery no fee" basis, and we advance all the expenses of any case we accept. You will find information about our lawyers by clicking on "About Us".
As Florida Malpractice Specialists, we have been assisting our clients throughout Florida for over 30 years. We know what it takes to ensure the best results for our clients. We have the resources to fully address each case we take. If you're looking for top medical malpractice attorneys in Florida, then contact us today.

ORLANDO
608 E. Central Blvd.
Orlando, Florida 32801
Local Phone: (407) 843-0126
Toll Free: 1-800-974-4929
info@mcmillenlawfirm.com

TAMPA
2202 North West Shore Blvd.
Suite 200
Tampa, Florida 33607
Local Phone: 813-639-7644
Toll Free: 1-800-974-4929

KISSIMMEE
1101 Miranda Lane
Suite 131
Kissimmee, FL 34741
Local Phone: 407-8430126
Toll Free: 1-800-974-4929

JACKSONVILLE
10151 Deerwood Park Blvd.
Bld. 200, Suite 250
Jacksonville, Florida 32256
Local Phone: 904-371-3518
Toll Free: 1-800-974-4929

FORT LAUDERDALE
2598 E. Sunrise Blvd.
2nd Floor
Fort Lauderale, Florida 33304
Local Phone: 754-206-1960
Toll Free: 800-974-4929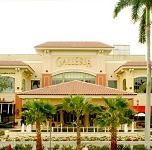 ATLANTA
1230 Peachtree Street, NE
19th Floor
Atlanta, GA 30309
Local Phone: 404-942-3800
Toll Free: 1-800-974-4929

FORT MYERS
9160 Forum Corporate Pkwy
Suite 350
Fort Myers Florida 33905
Local Phone: 239-908-6670
Toll Free: 800-974-4929

SAINT PETERSBURG
360 Central Ave.
8th Floor
Saint Petersburg, Florida 33701
Local Phone: 727-328-4077
Toll Free: 800-974-4929

TALLAHASSEE
113 S. Monroe St.
1st Floor
Tallahassee, Florida 32301
Local Phone: 813-639-7644
Toll Free: 800-974-4929

WEST PALM BEACH
777 S. Flagler Dr.
Suite 800 - West Tower
West Palm Beach, Florida 33401
Local Phone: 561-331-2680
Toll Free: 800-974-4929

We handle malpractice cases throughout Florida. While our firm started in Orlando and our main office is still there, in order to serve our statewide clients better we also maintain locations in several major cities to make it easier for us to handle cases statewide, and easier for you to consult with us for your case. In some geographic areas we may also associate with another local law firm to serve you better. Any such association would be at no additional attorney fees or expenses charged to you. By reading the information on this site you do not establish an attorney-client relationship with us. If you think you may have a valid case you should promptly retain us or another experienced medical malpractice firm to protect your rights.
Copyright 1997-2017 - McMillen Law Firm, A Professional Association