CONTACT US
1) IF YOU HAVE QUESTIONS OR COMMENTS FOR OUR MEDICAL MALPRACTICE ATTORNEYS:
Our Malpractice attorneys will try to answer your basic questions when we are able to.   We also appreciate all comments about the contents of this site.  Just send an e-mail to our firm at info@mcmillenlaw.com.
2) IF YOU THINK YOU MAY HAVE A MEDICAL MALPRACTICE CASE:
Click here for a quick online evaluation of your possible case.  We accept cases anywhere in Florida.  Please feel free to call us, and an attorney or legal nurse consultant will be glad to talk to you free of charge.
Toll-Free 1-800-974-4929
3) IF YOU ARE AN ATTORNEY CONSIDERING RETAINING CO-COUNSEL:
The Rules of Professional Conduct of the Florida Bar allow us to pay a referral fee to other lawyers, including out of state lawyers. The client must consent, and the referring attorney must sign the fee contract and agree to be legally responsible to the client for the case just as if he were the primary attorney. The referring attorney must also be available to consult with the client should the client wish. The approved referral fee is 25% of the total fee charged, and we advance all expenses of the case. With prior client and court permission, we are sometimes able to divide the work on the case with the referring attorney and exceed the standard referral fee in proportion to the division of work in the case.  Call Scott R. McMillen at 1- (800) 974-4929.
Other Web Sites

ORLANDO
608 E. Central Blvd.
Orlando, Florida 32801
Local Phone: (407) 843-0126
Toll Free: 1-800-974-4929
info@mcmillenlaw.com

TAMPA
2202 North West Shore Blvd.
Suite 200
Tampa, Florida 33607
Local Phone: 813-639-7644
Toll Free: 1-800-974-4929

KISSIMMEE
1101 Miranda Lane
Suite 131
Kissimmee, FL 34741
Local Phone: 407-8430126
Toll Free: 1-800-974-4929

JACKSONVILLE
10151 Deerwood Park Blvd.
Bld. 200, Suite 250
Jacksonville, Florida 32256
Local Phone: 904-371-3518
Toll Free: 1-800-974-4929

FORT LAUDERDALE
2598 E. Sunrise Blvd.
2nd Floor
Fort Lauderale, Florida 33304
Local Phone: 754-206-1960
Toll Free: 800-974-4929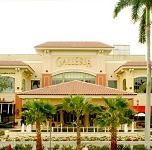 ATLANTA
1230 Peachtree Street, NE
19th Floor
Atlanta, GA 30309
Local Phone: 404-942-3800
Toll Free: 1-800-974-4929

FORT MYERS
9160 Forum Corporate Pkwy
Suite 350
Fort Myers Florida 33905
Local Phone: 239-908-6670
Toll Free: 800-974-4929

SAINT PETERSBURG
360 Central Ave.
8th Floor
Saint Petersburg, Florida 33701
Local Phone: 727-328-4077
Toll Free: 800-974-4929

TALLAHASSEE
113 S. Monroe St.
1st Floor
Tallahassee, Florida 32301
Local Phone: 813-639-7644
Toll Free: 800-974-4929

WEST PALM BEACH
777 S. Flagler Dr.
Suite 800 - West Tower
West Palm Beach, Florida 33401
Local Phone: 561-331-2680
Toll Free: 800-974-4929

We handle malpractice cases throughout Florida. While our firm started in Orlando and our main office is still there, in order to serve our statewide clients better we also maintain locations in several major cities to make it easier for us to handle cases statewide, and easier for you to consult with us for your case. In some geographic areas we may also associate with another local law firm to serve you better. Any such association would be at no additional attorney fees or expenses charged to you. By reading the information on this site you do not establish an attorney-client relationship with us. If you think you may have a valid case you should promptly retain us or another experienced medical malpractice firm to protect your rights.
Copyright 1997-2017 - McMillen Law Firm, A Professional Association