$7.9 million dollar medical malpractice verdict for 77-year-old stroke victim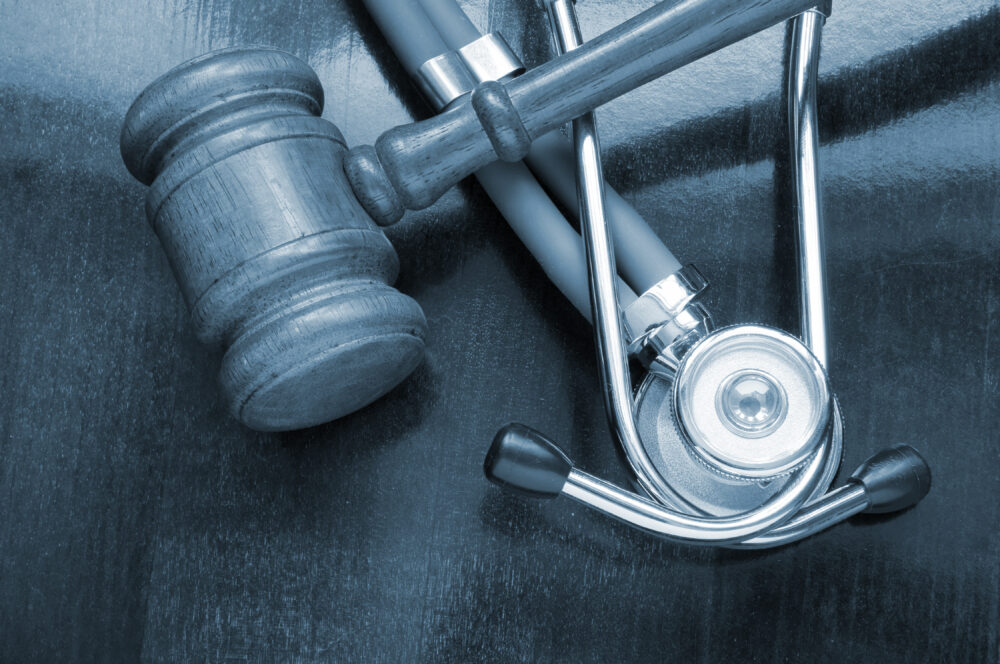 The Plaintiff, a woman in her seventies, had been on the anticoagulant drug Coumadin for years. This was due to a propensity for developing dangerous blood clots.  She had a heart condition known as "AFib," or atrial fibrillation. This means that her heart sometimes beat irregularly, and too fast, which can cause the heart to throw off clots that could travel to other parts of the body.
The patient also had a pacemaker to help control the AFib. Her pacemaker provided monitored heart data, which showed she was still having frequent intermittent episodes of AFib, yet her physicians inexplicably took her off the Coumadin, failing to make note of these ominous heart monitor readings.
One of her physicians went so far as to write a completely incorrect note saying "no further AFib," which was simply wrong. As a result of stopping the Coumadin, the patient formed a blood clot which traveled to her brain causing a severe stroke and paralysis. The patient now requires 24-hour care.
F.A.S.T. is an acronym commonly used to spot the warning signs of a stroke allowing the victim to act fast. Learn the warning signs below:
F – Facial Drooping
A – Arm Weakness 
S – Speech Difficulties
T – Time to call emergency services 
Using this acronym can help catch an early stroke and could prevent permanent damage.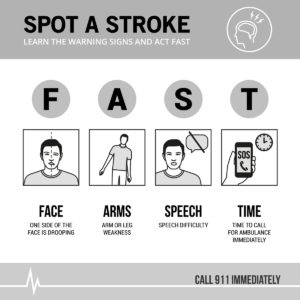 The attorneys of the McMillen Law Firm have been handling medical malpractice cases involving stroke victims for over 30 years. If you or someone you know has been permanently harmed by the negligence of a doctor or medical expert then we are here to help. Contact us today and tell us the details of your situation.
McMillen Law Firm handles malpractice cases throughout Florida. On occasion, our attorneys are also asked to be lead trial counsel to assist other lawyers with cases in other states. We have the experience and the history that attorneys look for when they are unsure of how to proceed with a case they are unsure of in a trial setting. Despite what you see on television, many attorneys never see the inside of a courtroom. Instead, they rely on mediation and settlements alone. Our attorneys are different.
Although we have recovered many millions of dollars for our clients over the years, unlike other law firms, we do not like to boast about individual verdicts or settlements we obtain. What we are most proud of is that every case we bring is about more than obtaining compensation for our clients. While fair compensation is important, the lawyers at McMillen Law Firm are motivated by a higher calling, and we will only represent clients who are also motivated at least partly by the same mission. That mandate is to pursue cases which will result in improvements in overall patient safety.
The money we recover certainly helps our clients cope with the harms and losses they have sustained. But just as important for us and our clients, bringing the right case helps ensure that the malpractice is less likely to happen again and injure other patients.   When we represent clients who understand this, the money recovery will normally be there, but it is the knowledge that they have also made a difference in the lives of other patients that gives our clients true peace and helps them find closure for their own personal tragedy.
If you are motivated by similar aspirations, we would like to hear from you. Of course, a consultation with us is always free.   If we accept your case our attorney fees are contingent on a successful outcome. We will not ask you for a cost deposit and we advance all expenses of your case. If there is no recovery you owe us nothing for attorney fees or for the expenses we have paid out in the case.
Please understand we at the McMillen Law Firm are very selective in the cases we take, and currently, we turn down approximately 300 cases offered to us for every case we accept. That is primarily because we are looking for cases that have an impact.  Not necessarily a high dollar impact, but a high impact on patient safety. The lawyers at McMillen Law Firm are patient safety attorneys, and we are very proud of that.